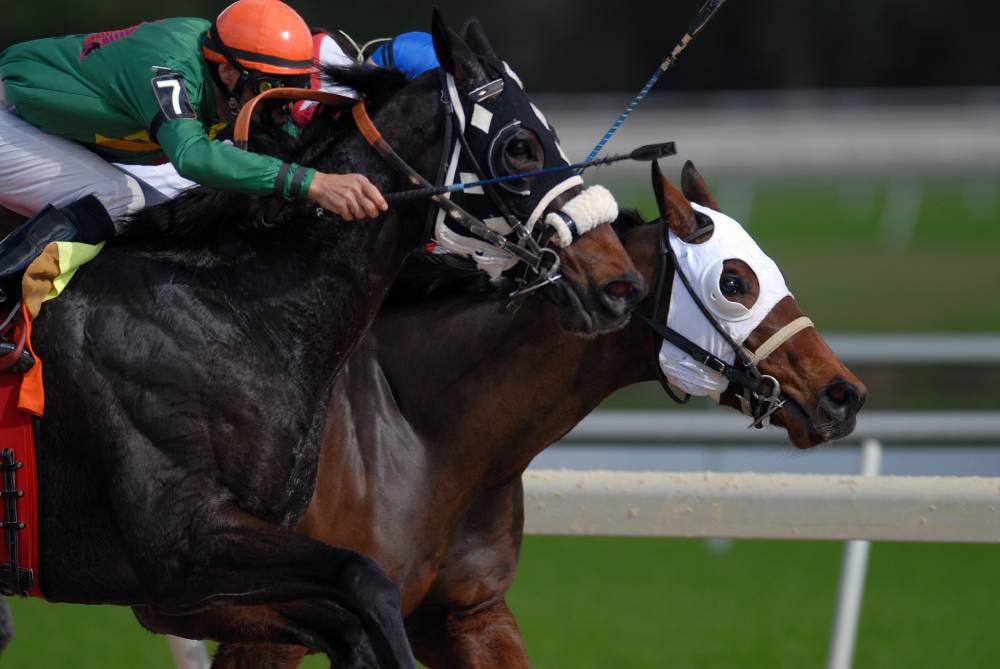 Horse racing, one of Australia's most beloved pastimes, has always attracted numerous racegoers and at-home viewers. For most of them, putting a flutter on the horses is all part of the game and fun. In fact, gambling on horse races is very popular in the country.
Whether you are already an experienced racegoer or just going to bet on horse racing for the first time, you need to take into account the tipsters' horse racing betting tips to help you secure horse racing betting odds.
So, how do you know where best to place your bets? This article will give you free horse racing tips and will serve as your horse racing guide to lead you in the right direction.
Don't Go Alone, Follow the Tipster!
Predicting the result or the odds in a horse racing and the likelihood of your favourite horse winning can be exceedingly difficult. If you are new to betting, the system can be daunting. You can either double your investment or lose everything very quickly. To save you from losing a lot of your hard-earned money, take note of what tipsters have to say.
Making money on horse racing isn't just about placing substantial bets. It's also about knowing and understanding the various factors that can influence the outcome of the race, such as form and health of the horse, course conditions, course and distance records, speed rating, and previous performances. You need to gather information that you may not have access to, but something tipsters can readily provide.
Pick and Bet on the Winning Horse
In getting into horse racing betting, you'll come to find that it's all about selecting a horse that is sure to take the crown. When you're new to betting, it will be harder for you to know what's going to make you profit. Consider the following factors to help you make the right choices when trying to bet on a horse in a race.
Trainer – Go for somebody who has not only won many times, but has been an accomplished trainer. You should check when the trainer last claimed the horse and see if they've won a race since they started working together.
Health – Look out for horses who move freely are relaxed and don't perspire (nerves). There coat must be shiny as this will mean they are fit and healthy.
Past Performances – When you're completely clueless on which horse to choose, you can easily find out the best horse you can bet on by scanning through their last 10-15 races.
Race Favourite – Going for and betting on the race favourite is not the best strategy as this is the opinion of the majority and not the professional punters. Smart investors look for discrepancies in the market and invest accordingly.
It is also vital in horse racing to know the different betting types in horse racing in Australia. As soon as you master all these, finding winning combinations and bets will be as easy as pie. But then again, it does not stop there. You need to complement your knowledge with the latest horse racing results and news in Australia. After all, the more you know, the more chances you have to win. Knowledge is the key. DO YOUR RESEARCH.
Watch Out for the Pitfalls
Following advice from tipsters who have a faultless track record and unbelievable results can lead you the wrong way. As they operate in an unregulated market, anyone can go online and create a profile administering betting advice without carrying out background checks. These kind of tipsters will do anything to make you believe that they can pick winners consistently but over a period of time actually don't make profit.
To avoid them, you must do your research, such as looking over their profiles, to make sure the information they provide is accurate. Be wary of social media tipsters who claim to have insider information from jockeys, courses, or owners. A trusted tipster should have a website where they post verifiable results. Read online reviews and know what people have to say about their service. That will give you an idea of whether the tipsters are reliable and legitimate or not.
Check out sites who set criteria through which they run tipsters. The gauge of judgment will allow them to identify good and reliable tipsters from the bad and deceitful ones. Take note that choosing the right winning system is the best way to steer clear of dodgy scams.
Keep an Eye on Sites That Offer Realistic Betting Odds & Tips!
Going to racing enthusiasts who can provide the most comprehensive horse racing tips is the right choice. At Wagbet, we understand that you need profitable, trustworthy professionals who have proven track records of posting successful and credible horse racing results. With our seasoned knowledge and expertise in the field, you can assure that you get the most effective tips and realistic horse racing betting odds to help win on your bet.
Our team of experts is dedicated to providing information about the going speed of the track, health and performances of the horses and the list goes on. We also provide horse racing Taking advantage of the valuable information we are willing to share can help you place successful bets. Don't be an ordinary gambler who makes impulsive bets in every race. Be smart by investing in people of the right knowledge who can help you make profit.
If you are looking for a horse racing guide that offers insightful and free horse racing tips, check out the following articles about horse racing in Australia.
Horse Racing in Australia: History, Regulation & Betting