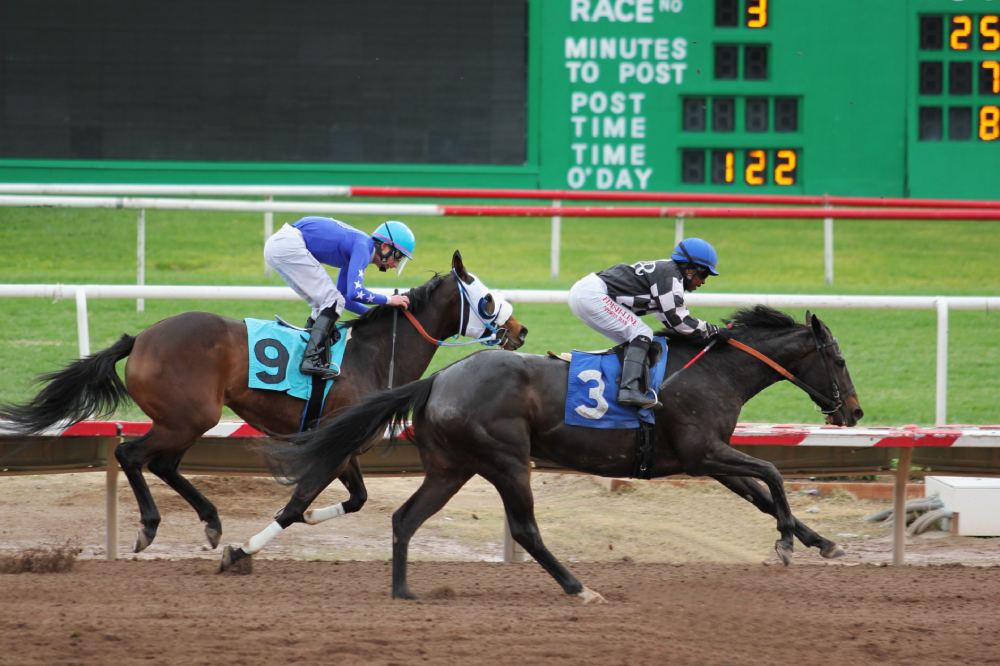 Horse racing betting has been one of the most favourite pastimes of the Aussies for centuries. People like to feel the rush of watching the horses come down the backstretch with their bets making a last-minute charge for the lead. Now, how will this guide help you?
Whether you are a beginner who wants to get into horse race betting but not sure where to start, or a seasoned better who is looking to improve your track success, you have come to the right place.
In this article, we are going to walk you through the things that you need to know to get started, how to pick a winning horse and how take your horse racing betting to the next level.
How Does Betting on Horse Races Work?
If you have not tried betting on horse racing, you think that it is a complicated procedure. Well, it is not!
Often, you just must place your bet, take your ticket, and tear it up when your bet does not pay off. If you are lucky, or if you are skilled, you can take your ticket back to the window and collect your winnings.
How Do You Spot a Winning Horse?
Horseracing is one of the most lucrative sports in Australia. So, here, you can find plenty of exciting betting opportunities. However, with many selections, it can be challenging to find out which horse is the best to bet. To help you, here is a list of horse racing betting tips you should consider.
Track Record
Consider how many 1st, 2nd, and 3rd place finishes, your potential bet has recently been achieved. Racehorses that win consistently or finish in at least the first three positions are a good bet. Make sure to search for the racing history of your possible selection.
Type of Race
Different racehorses perform better in distinct types of races. Some exceed sprint races, while others do better in 2-turn races. So, it pays to know which type of race your selection prefers. You can check the race type by studying the game history of your selection.
Track Type
There are many types of racetrack surfaces, so it is crucial to figure out which type your selection prefers and excels. That way you can back the right horse on the right turf.
The Trainer and the Jockey's Reputation
While making sure that you choose the best racehorse, do not forget to consider the human element of the horse's performance—the trainer and the jockey.
Choose trainers who have produced numerous winners in the past as they will repeat their performance. Conduct thorough research into the reputation and record of accomplishment of the jockey as well. Their experience and skills play a crucial role in winning a bet.
Can You Bet on Every Horse?
The answer to this question is yes! But why would you use your money to bet on every horse in a race? By doing so, it is mathematically impossible to win a bet. It is like bookmakers building a percentage into their books to make themselves a profit. Take note, plenty of professional punters make decent profits from betting on all horses in a race.
What Is the Safest Bet in Horse Racing?
Horse racing betting offers multiple options that you can choose on how to bet on the races. But what is the safest bet? Try to know and understand the types of betting first.
Your horse racing betting odds depend on the types of bet, which can be narrowed down into two categories: straight wagers and exotic wagers.
For straight wagers, the bets are win, place. The minimum bet for most racetracks is $1. When you bet on a win, you will only collect a payout if the horse wins the race. When you bet on place, you can collect a payout if your selected horse finishes first, second or third.
Exotic bets, on the other hand, come in two forms: vertical and horizontal. Exotic bets usually end with a "cta," including exacta, trifecta or superfecta. They will require you to pick the top finishers in a single race in the exact order of finish. Multi bets let you pick winners of a specific number of races, which commonly ranges from two to as many as six or seven.
By familiarising yourself with the rules for each type of bet, you will be able to figure out the safest bet in horse racing for you.
Is Horse Racing Profitable?
As betters or sports fans in general, you should have realised by now how profitable horse racing is. You must know that horse racing is different than other sporting events as it comes in wider and bigger categories. So, you have a broader opportunity to start betting with smaller amounts and winning higher payouts.
Ideally, horse racing is a rewarding sport, betting games you can take these days. When you consider Australia's horse racing tips, hone your betting skills accurately, and apply time-tested techniques, you will be able to win big at the right pace and timing.
What's Next?
If you know what horse racing betting is all about, the outcome of formal horse races can surely be fun and profitable. If you need advice on what to pay attention to and what tools can help you when placing a bet, Wagbet is here to help! We are more than happy to share the mechanics of placing a bet and your odds of winning. Contact us today!