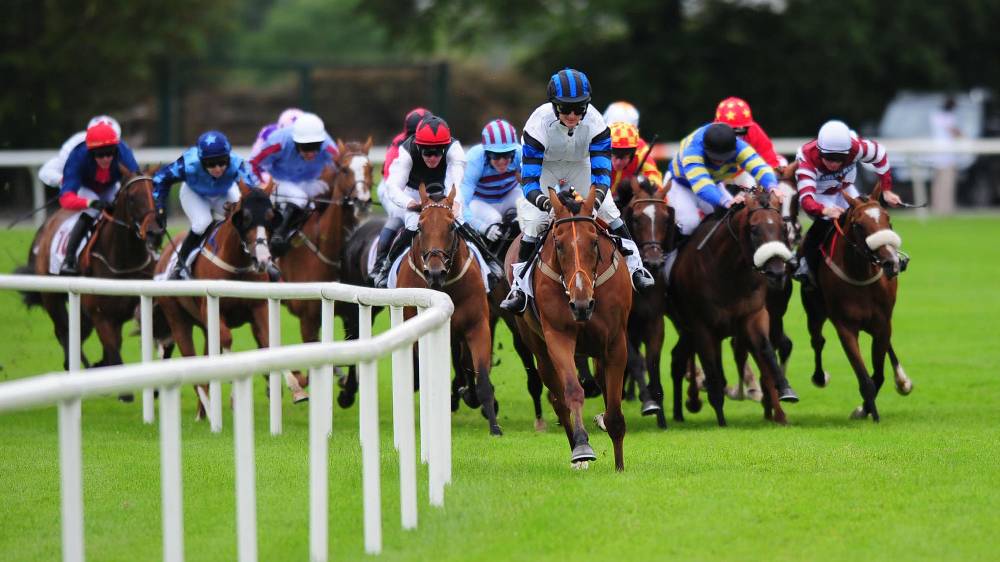 Betting on a horse race can be a lucrative business, but it can also be aggravating since things here are unpredictable. In horse racing, there is no such thing as a sure victory. However, it is possible to dramatically increase your chances by knowing how to pick a winning horse.
Fortunately, most of the information you will need to do a detailed horse racing review is readily available on the internet. You will receive a form guide for each race. This form guide can be frustrating at first, but once you find out what it all means, you will have an extremely useful betting tool in your hands.
If you do not know how to use a form guide, you can refer to this article. This will provide you with the necessary details to make an informed bet. You will also learn how to take your research a bit further.
Get a better view of the horse you want to bet on by reading these Australian horse racing tips.
Tip #1: Learn the finishing place from previous races
Referred to as the "form" of the horse, this finish place from your potential bet's previous race is valuable information. However, you should view it with caution. Many factors can affect a horse's finish position in a race. That is precisely why it is necessary to analyse the data. Keep this in mind before having too much confidence in a previous finish spot. The scenario could turn out to be quite different.
With that in mind, you will know what to look for in patterns. It is a safe bet to try after one good finish if a horse regularly places well twice in a row. You may also consider putting your money on horses that are on a winning streak.
You still need to dig a little deeper to make the most of this information. Look at how a horse performed in previous races. What were the horse's distance and track condition in those races? Is that the same race you are planning to bet on?
Because of the track surface, many horses can do better. The type of track material used in each race, such as gravel, turf, and synthetics, varies. If you do not take this into careful consideration, you might end up betting on a horse that does not perform well on the track surface.
Tip #2: Identify the days since the last race
When understanding how to pick a winning horse, you should also consider looking for a horse that has rested but not too rested. The ideal amount of time off is assumed to be between 14 and 30 days. A little wiggle room on this timetable is appropriate if other variables are in the horse's favour.
A horse that has been out for a long time will normally take one or two races to regain peak fitness. On the other hand, a horse that races too often can easily become tired. Both conditions are unlikely to produce a winner.
You can go even further and look at how many races the horse has entered in the last two years. You should be on the lookout for one every 45-60 days on average. A horse's appearance in approximately 14 races over two years is a positive factor.
Tip #3: Look for previous distance and course wins
How to identify your horse racing betting odds? Review the form guide to see if a horse has ever won at the distance of the race during the day you are betting. In that way, you will know if a horse has won at the course where the race will take place. These are denoted by letters next to each horse's name.
A "C" signifies a course victory. A "D" implies a distance victory. A "CD" suggests that the horse has won both at the same distance and on the same course. If a horse has these letters indicating a previous triumph, it is fair to say it will do well in that field again.
Tip #4: Gather data about the jockey and the trainer
While this information does not hold as much value as the previously covered points, there is no harm in doing a quick check on them. Several trainers and jockeys have a successful track record at certain distances and tracks. It is valuable to know if this is the case with the horse you are interested in betting on.
Tip #5: Take note of the official ranking
According to experts, each horse is ranked in the official ranking. Some people would prefer to base their betting decisions solely on this factor. A higher number suggests a higher position.
This is one of the most crucial horse racing betting tips. You would want to know this if you are betting on a race with mandatory handicaps. To level the playing field, several races introduce handicaps. This is achieved by lowering the weight of highly graded horses.
This is where you should not skimp on your studies. The weight a horse bears has a huge influence on the race outcome. Although carrying a lot of weight is a symbol of a good horse, it also makes it more difficult to win.
Tip #6: Look at your horse
This one may seem self-evident, but it is vital enough that we discuss it anyway. Before the race, you should watch your horse's actions. Do they seem drained or agitated? Do you think they will be in good physical condition once the race starts? Is the horse coat shining as this tells us it is healthy?
The information will tell you a lot about your horse's experience and the current state of the course. But bear in mind that a horse is a living entity with emotions, ailments, and other problems. So, have the horse checked. Does your horse seem to be in good spirits and willing to go? Looking at your horse will give you an idea of how he or she is feeling on that day.
Do you now know how to pick a winning horse?
Most betters have different expectations when it comes to which knowledge is most important to them. After you have done your research, experiment with your betting. Find the areas of your research where you have the most confidence and position your bets based on that detail. To get the most bang for your buck, always look for a value bet.
Finally, bear in mind that off-track betting is always gambling. There is no such thing as a winning recipe. Consider our free horse racing tips, make well-informed decisions, and enjoy yourself.
Only invest what you can afford!