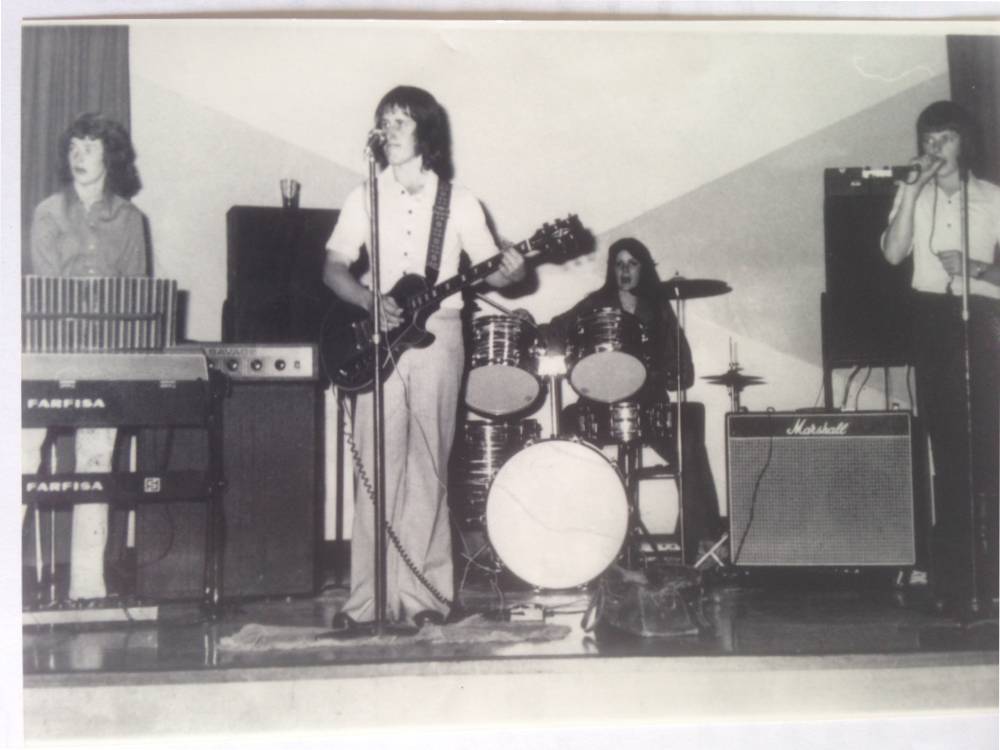 You're probably here because you are a music lover and you can't last a day without listening to a song. You listen to certain songs because they help you focus, feel better, relieve the pain, become more creative, or improve social skills. Whatever your reason for listening to music is, coming here is the right choice.
Forget about the hottest 100 songs or the compositions that made it to the national selection. This list of Australia's new songs and carols will lead you down the cheesy route, let you hear some dank classic tunes, and offer you an eclectic combination of creative ideas and inspiring stories.
#1: O'l Digger Ben
At the top of our list is Winners are Grinners' Anzac Day inspired song. This patriotic Australian song is written to honour the memory of those who died in wars, conflicts, and peace-keeping operations in both Australia and New Zealand.
O'l Digger Ben is basically a fictional character with a true to life story. After everything our war veterans have gone through, they rightfully deserve all the praise and admiration. If you listen to the song, you will be reminded of the importance of appreciating and valuing your family and those that keep you going.
Here's the 30s snippet of this patriotic Australian song.
#2: Marching On
Have you ever tried to look up to some people and aspired to be like them someday? Sometimes, what keeps people moving forward is inspiration. You look up to other people because they set good examples and you want to follow their footsteps.
When you've achieved everything that you've dreamed for, you should never forget the people who inspired and moulded you to become the person you once aspired to be.
With a tune that makes the lyrics more personal, this song will play in your head all over again.
Here's the 30s snippet of Australia's new song.
#3: Heart and Soul
The Australian love song is a depiction of two people who enjoy spending time with one another, doing things they love to do, and loving each other from "heart and soul." If you've been badly hurt before, this song will restore your faith in love; this exceptionally new Australian romantic song will make you believe in love again.
Here's the 30s snippet of Australia's new song.
#4: On a Rollercoaster
Life is like a rollercoaster ride. Sometimes you are on top, other times you are at the bottom. But what makes it worthwhile is riding on a rollercoaster screaming, enjoying, and raising hands with the one you love. So grab your headphones, take the chance, and go for a ride.
Here's the 30s snippet of Australia's new song.
#5: End of Time
This song is great to listen and sing on road trips with the one you want to spend the rest of your life with. You can belt out the lyrics "you're as pretty as a flower in the moonlight by the river" to the woman who gives colour to your life.
Listen to the song with your significant other and tell and show them how much you love them, until the end of time.
Here's the 30s snippet of this new Australian song.
#6: Churchbells
Have you heard the church bells ringing so loud that it reached the countryside in rural areas? The persona of the song "Churchbells" has probably heard of the ringing of the bells during his or her younger years. Now that the person has grown up, he or she understands its significance.
The ringing of the church bell in the song essentially symbolises the union of two hearts; the sound of love. The ringing of the bells goes with the beat of two loving hearts.
Here's the 30s snippet of this new Australian song.
#7: Can't Stop Myself From Loving You
This romantic Australian love song will totally sweep off your feet. It speaks about the persona's feelings towards a certain person whom he or she is falling in love with uncontrollably.
Many people who have been in and out of love will say that you don't have to rush into love. However, the song tells the other way around. The lovers are young and free. But they will make their dreams come true, together.
Here's the 30s snippet of thisromantic Australian love song.
#8: It's You Girl
When you are growing up, you'll start adoring someone; you'll start having crush. If you are on that stage right now, this Australian carol should definitely have a spot on your playlist. When you admire someone, you see their smile when the sun shines and you even feel their pain when the rain pours. When you like or love someone, you just do things far from what you normally do.
Here's the 30s snippet of this new Australian carol.
#9: One More Drink
When you are with your mates or colleagues, you are all for a fun time. One of the newest Australian carols is best to listen to while you are sinking some beer.
Mostly, the subject of songs is love or heartache. However, Winners are Grinners is a source of creativity and inspiration. Raise a toast to the greatest drinking song in Australia today.
Here's the 30s snippet of this new Australian carol.
#10: Now I Love You
Falling in love is possibly the greatest feeling in the world. When this song comes on, you'll immediately float off the person you love the most. This song will serenade you with passionate lyrics, expressing the thoughts and feelings you can't always translate into words. Let your heart sing this romantic song to the one you love.
Here's the 30s snippet of Australia's newest love song.
Bonus Track: The Christmas Boy – Australian Christmas song
People regard Christmas as the time or season of giving, but it goes beyond that. Before 2019 concluded, Winners are Grinners released an Australian Christmas song that changed every person's view about Christmas. It is not all about giving gifts, partying, and eating with family and friends. "The X-Mas Boy" expresses the true essence of the season — Jesus Christ.
This thoughtfully composed Australian Christmas song invites everyone to honour and thank the one who made all things possible.
Here's the 30s snippet of the newest Australian christmas song.
Today, there are already a number of songs by various artists from different parts of the world. Yet, only a few leave a mark in someone's life. The previously mentioned Australian patriotic songs and love songs will surely add up to that list. Visit Winners are Grinners' website for further information.